About iMove, our VIE program
iMove is a unique program tailored for European youth interested in challenging themselves with meaningful assignments across the globe. At Sanofi we have a strong ambition to invest in young talents who will drive the success of Sanofi tomorrow. Sanofi's Work Abroad Program, iMove, offers jobs-assignments with actual responsibilities and a perspective to grow. We provide those opportunities in various functions such as: marketing, finance, regulatory, supply chain, clinical trials, production, etc. and in more than 50 countries. Sanofi unites people who are passionate about solving healthcare needs across the world. Joining our iMove Work Abroad Program is a unique opportunity to make a difference through your work.
Dare to challenge yourself
Live an intense and enriching personal experience as you take your first steps in a new job and a foreign culture.
Learning new languages, making new friends, discovering new ways of working and thinking… our Work Abroad Program is all this and so much more!
With meaningful assignments, real responsibilities and support from your managers, the iMove Program will put you on a fast track to growth.
250 iMove participants
35 countries and across 5 regions
Gender balance with 65% female and 35% male, with an average of 26 years old
On average 40% of the VIEs are employed after their assignment
Around 30 open positions on regular basis
Opportunities in all type of areas like: marketing, finance, regulatory, supply chain, clinical trials, production, digital etc.
5 reasons to choose Sanofi
for your next Move
1
1.

BECOME PART OF A
WORLDWIDE NETWORK

Sanofi offers Volunteer for International Experience (VIE) opportunities in all functions in 35 countries. On an average, 25 VIE positions are open at all times.
2
2.

HELP US ACHIEVE OUR
MISSION

At Sanofi, we unite people passionate about solving healthcare needs across the world. Joining our iMove Work Abroad Program is a unique opportunity to make a difference through your work.
3
3.

GET RESPONSIBILITIES
FROM DAY ONE

We have a strong ambition to invest in young talents who will drive the success of Sanofi tomorrow. The iMove program offers jobs with actual responsibilities and a perspective to grow.
4
4.

A SPRINGBOARD TO
YOUR CAREER AT
SANOFI

Today, about 40% of iMove participants are employed by Sanofi and we are determined to up the number further.
5
5.

JOIN A DIVERSE TEAM

VIE contracts have, for too long remained a French specificity. We, at Sanofi, work hard to make our opportunities visible to a more diverse European population.
Seize the opportunity of the iMove adventure to discover the world and boost your career!
Through iMove program, I had the change to live my first professional experience in two amazing countries: Croatia and Hungary. This adventure was a real opportunity to push me out of my comfort zone and to develop new ways of thinking and working. Getting these new perspectives was essential to grow, especially as a junior.
I am very grateful to all the colleagues who welcomed me into their teams and taught me so much. I am now enjoying a new Sanofi journey from Sweden!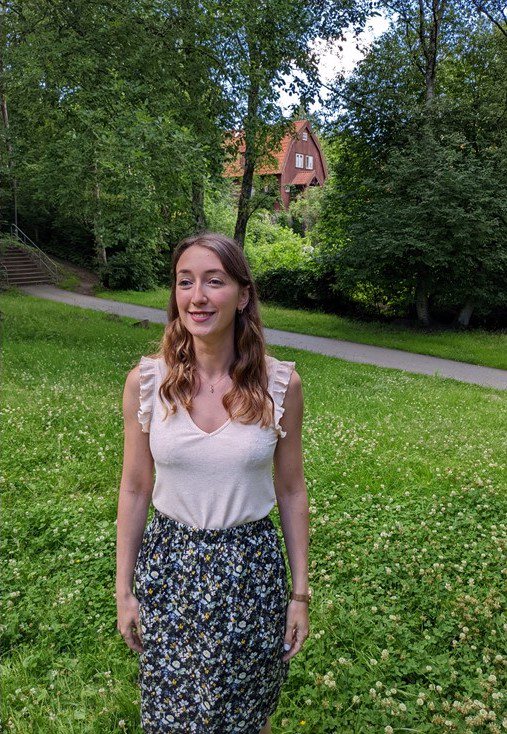 Develop your potential and enrich yourself within a program full of opportunities!
Discovering a new culture and work environment is such a great experience! I had the opportunity to learn from ambitious colleagues in a dynamic industry. My journey has led to new responsibilities within Sanofi while continuing my adventure in Vietnam.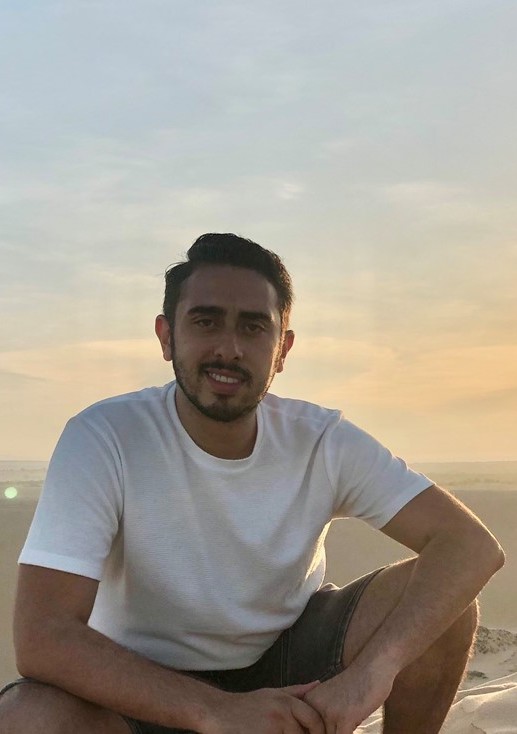 Face new challenges and develop your potential with the VIE program!
Working as a trainee in Sanofi, I heard about the VIE program and I was sure it would be the next step of my professional career. This journey made me face different exciting challenges that gave me the opportunity to develop my professional skills, discover new interests, grow personally. But this is only the beginning of this experience here in Germany, more is about to come!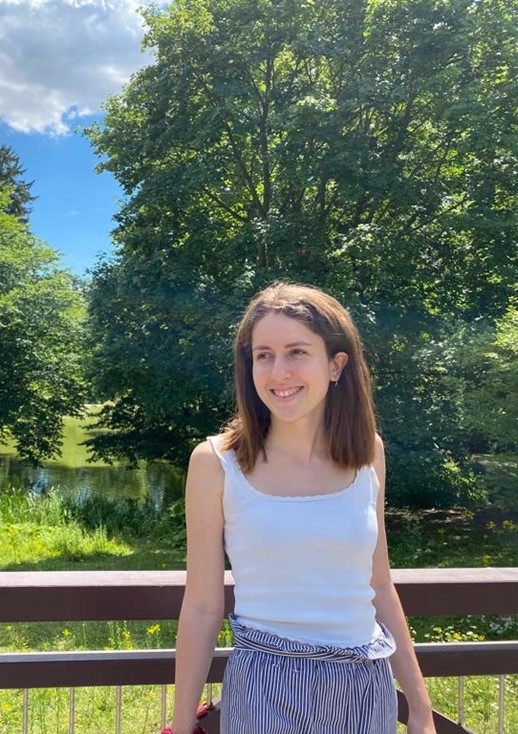 "I am still amazed of all the variety of missions that Sanofi has offered me in a relatively short-time and I am excited to pursue this adventure."
My iMove experience as an HR Representative in Bridgewater, USA was a big jump both for my career and my personal life.
Being fully integrated to the local Human Resources team enabled me to discover the American ways of working, allowed me to learn by doing and taught me how to go out of my comfort zone. Since 2018, I have joined the Global Talent Acquisition Team, and having this immersion in another country and culture gave me some new perspective that I leverage in my everyday work.
Elyse Rogowski
iMover USA 2017
"Keep on challenging yourself and enjoy the journey"
After my pharmacy studies, I wanted to have an international work experience. Thanks to the iMove work abroad program, I had the opportunity to work one year and a half with global medical affairs in the US which empowered me professionally as well as personally. This was an amazing experience with lots of growth in such a short period of time. Today, I am working for Sanofi Genzyme in France where I keep on challenging myself. Along with my colleagues, we collaborate with healthcare professionals to put forward innovative solutions to improve patients' life. It is exciting and I embrace every new project or mission as part of my journey into the biotech world.
Sandra Yeboah
iMover USA 2018
"The iMove program: an exciting journey to come our bolder & stronger"
During my master degree, I had the opportunity to study and work abroad (Spain, Vietnam, UK and Mexico). After having tasted these « overseas » experiences, it was a natural choice for me continue my journey aboard. I've joined Sanofi two years ago through the iMove program to work as a financial controller based in Bogota (Colombia). It has been an extraordinary learning journey where I felt pushed out of my comfort zone. I am enjoying every moment of my learning and development in Sanofi.
Maud Carriere
iMover Colombia 2019
"I love mentoring talent at the start of their careers and watching them grow"
Our innovative iMove Global Work Abroad Program recently gave me the opportunity to work with Guillaume, a young man early in his career. The mentorship is for 2 years and I am very grateful for the experience. Having Guillaume in the room brought a lot of diverse ways of thinking to my leadership team in Europe, while also giving him the opportunity to learn and experience new things. It is very rewarding to contribute to his professional development by empowering him to make his mark on real Sanofi initiatives.
Karl Vansteenkiste
Manager of an iMover
Be next to join the iMove program
1. Am I eligible to apply?
You are a European Union (EU) or European Economic Area (EEA) national
You are not a native of the host country: apply to work in a different country than yours
A candidate must begin their work assignment no later than the day before their 29th birthday
You are a recent graduate or young professional with 5-years' post-secondary education (e.g. university etc)
Excellent proficiency in English is mandatory
2. How do I apply?
Check your eligibility
Check the available VIE positions worldwide below and apply
Submit your application by applying on one of the open VIE opportunities which you can find below: https://en.jobs.sanofi.com/vie
3. What will happen next?
Your application will be considered by the VIE Recruitment Team
If you are selected for the next phase, you will be contacted to arrange interviews with the business function and the HR Team
Successful candidates will be offered a VIE position
Sanofi will provide assistance throughout the administrative and visa processes
4. Additional support for iMovers
Monthly allowances
Tax-free and exemption from national insurance contributions
Housing allowance depending on the country
Travel costs coverage (moving to the host country)
Healthcare/Insurance coverage covered by your contract