For more than a century, we have been part of transforming the lives of millions of people with chronic diseases. Building on our strong heritage and combining our deep expertise with technology and bold new thinking, we are uniquely placed to bring transformational change.
We are writing the next chapter in the history of Sanofi General Medicines.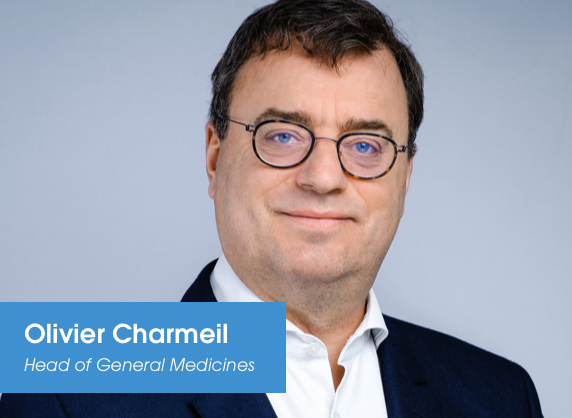 At Sanofi General Medicines we embrace diversity of talents, value innovation and encourage disruptive thinking. United behind our ambition, our teams are encouraged to push the boundaries with an agile mindset.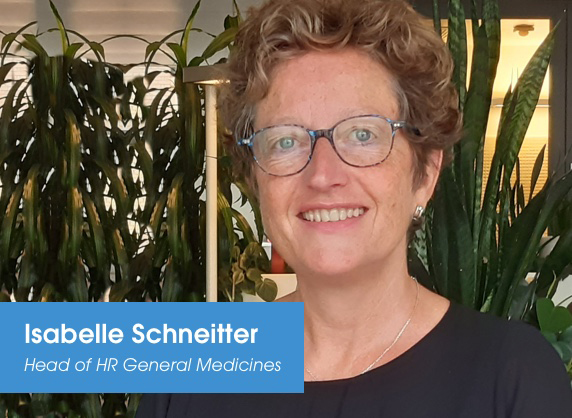 We play an important role in the transformation of the practice of medicine. Our teams embrace innovation and disruption, borderless mindset and new ways of working. Together we reinvent to fulfil our ambition and reverse the course of chronic diseases, so that millions of patients can live their lives to the fullest. When there is a will, there is a way!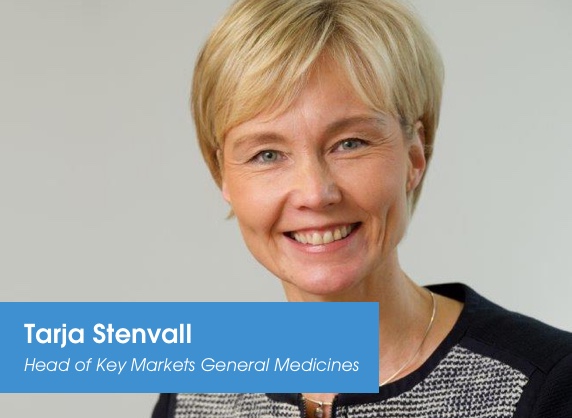 Around the world, our customers have more commonalities than differences. Understanding their needs and behaviours is key to meet their expectations and as importantly, sharing and learning from each other are main components of our culture and way of working. A great opportunity of development for an international career.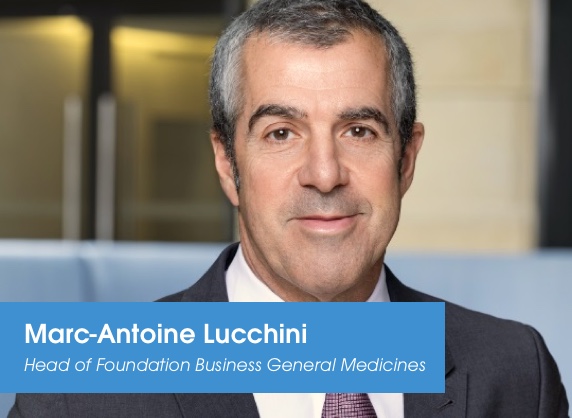 Why join Sanofi General Medicines
Reverse the course of chronic disease epidemics by 2030
We build on our rich heritage to set the new standard of care in diabetes and cardio-metabolic-renal-diseases. We embrace innovation and pioneering possibilities to combine the strength of our portfolio with the power of digital and technology. We encourage smart disruptive thinking to experiment and unleash our entrepreneurial spirit to do things we've never done in Sanofi.
Foster internal & external partnerships to deliver patient-driven solutions
We build partnerships with our external stakeholders to co-create and deliver patient-driven solutions. We are a truly diverse team, combining deep therapeutic area expertise with emerging fields of virtual healthcare. We play to win collectively, connecting borderless intelligence and leveraging our ecosystem to generate value and create impact on society.
A must-have career experience to strive and grow
We are driven by the ambition to go beyond medicines, we are a magnet for creative minds and agile learners. We create jobs of the future and invest in our employees, who we commit to accompany on their desired, personal path to continuous success.
"I have always looked for ways to help patients and this has been made possible at Sanofi."
I was diagnosed with type 1 diabetes at the age of 13 and experience has taught me that it is essential to know the disease well enough to be able to live life to the fullest. At the age of 20 and while finishing my nursing studies, I founded a patients' association in my city. Since then, my purpose has always been to educate people living with chronic diseases to improve their future.
I have been able to fulfil my purpose at Sanofi in the work that I do in Public Affairs with DIGUAN, an educational project launched in 2013 that helps young people with diabetes to control their disease, increase adherence to treatment and improve their quality of life. Our goal at Sanofi will always be to take care of patients and support key stakeholders on this journey.
Montserrat Queralt Viñals
Public Affairs, General Medicines & Vaccines Spain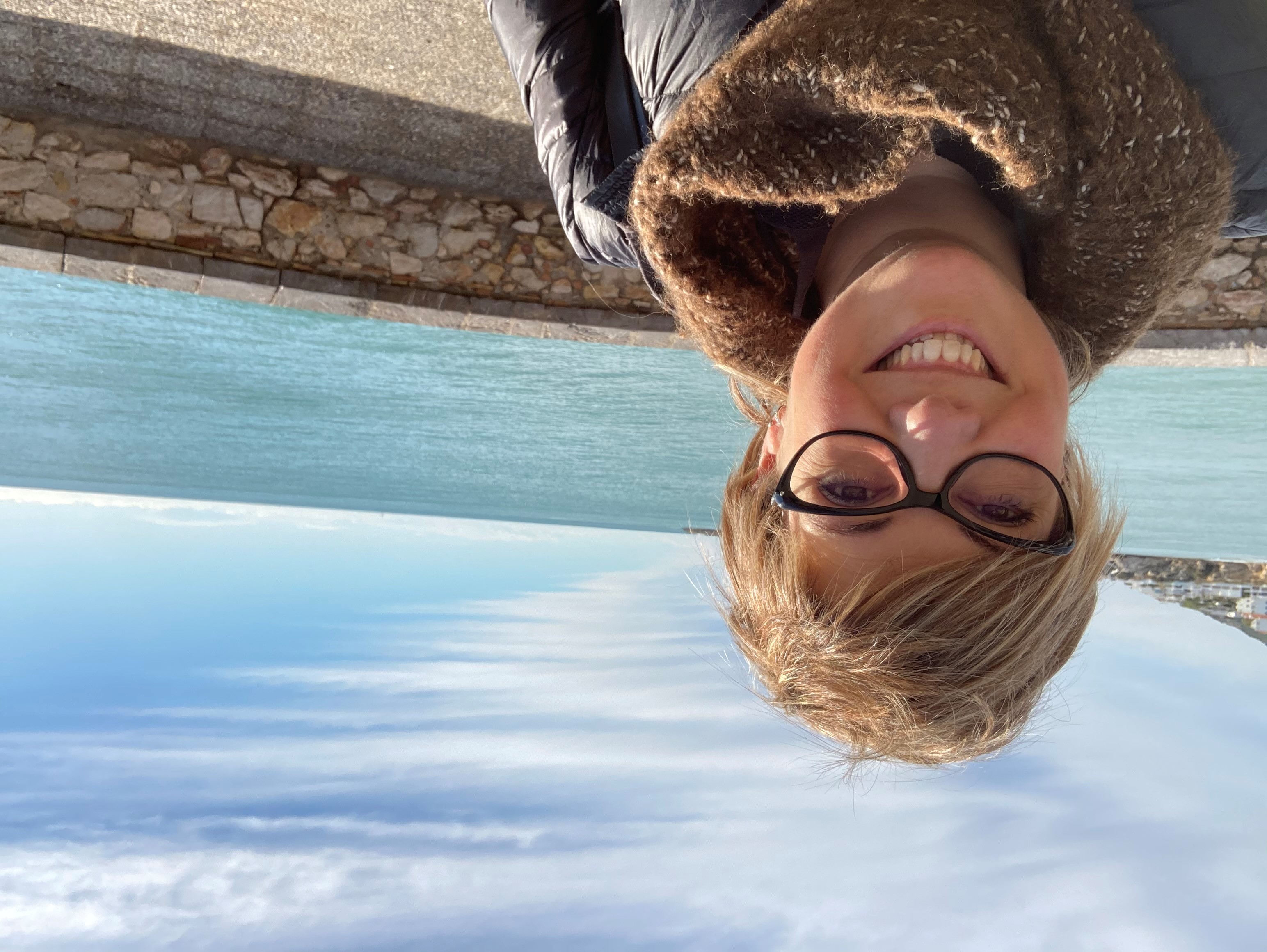 "At Sanofi there are no 'yours' or 'mine' tasks, we have one common goal – our patients' health."
Like never before, spreading the word on flu vaccination may not only protect people's lives but decrease the burden on healthcare systems during the overlapping flu season and COVID-19 pandemic. That's why hand in hand with Sanofi Pasteur, a big part of our General Medicines team volunteered to make extra calls to the uncovered General Practitioners in support of flu vaccination in Ukraine, contributing in this way during the global pandemic. I believe that as human beings, we are more resilient than we give ourselves credit for. I am strongly convinced that at Sanofi, we can do anything for our patients, as long as we put our minds to it.
Oleksandr Nosonovych
Commercial Operations Head, General Medicines Ukraine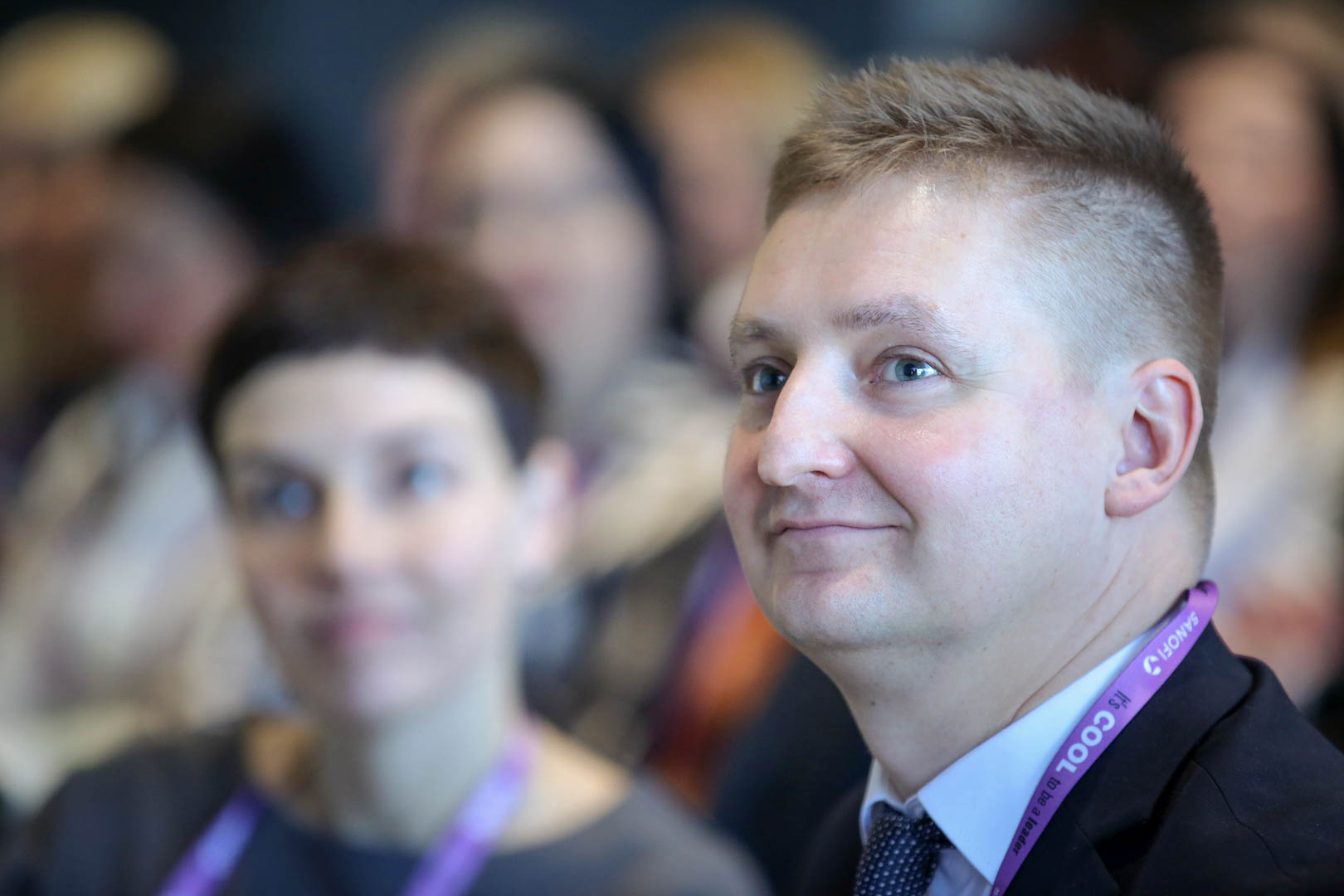 "You will never make history if you stay in your comfort zone"
Access to healthcare is the greatest challenge in my market and being part of General Medicines gave me the opportunity to make the greatest impact. Drawing on the passion, resilience and unparalleled support of a cross functional team, we successfully developed Project Apollo, a unique partnership between Milvik (Bima), a micro-insurance company, and Sanofi Pakistan. The vision of the project is to improve health outcomes by promoting access to specialized healthcare, affordable medicines and improved clinical practice through capacity building. This partnership could only be achieved due to Sanofi's work environment that has the right set of people, culture and tools. This is how I am making a difference. How will you make yours?
Shaheryar Kazi
Senior Executive Manager Market Access & Public Affairs, Pakistan
"I'm very enthusiastic about customer satisfaction, innovation & technology: Sanofi is the right place to be."
Over my 7 years working at Sanofi, I've had countless opportunities to participate in initiatives addressing our patients' or customers' needs. I have seen great support from leadership and partner areas. The most recent example is a partnership with a drugstore to develop a direct to patient e-commerce with the purpose of delivering health through a digital experience, fasten our capabilities and knowledge within a new conversion platform in e-channel, providing high quality services and competitive prices. I`m confident that we will lead the transformation on patients' care through digital experiences.
Marcelo Nadruz
Digital Acceleration Head, General Medicines Brazil
"No matter which position I take in Sanofi, the customer is always my top priority!"
I joined Sanofi in 2014 and in 6 years, I've been able to explore multiple functions, from new product planning, to brand marketing, and operations. In 2021, I'm taking a new challenge! I'm leading a team of 80+ people to re-invent our future Healthcare Professionals engagement model in China with 3 key medicines. COVID-19 has accelerated the digital transformation and bringing the whole industry to a "new normal". At Sanofi, we innovate our way to engage our customers and provide value-driven and precise services to them with 100% remote interactions. The digital solutions such as smart engine, will enable us to better understand our customer needs, tailor and personalize our services, and partner with them by holding customer-centricity as our core.
Weizhen Fu
Head of Multi-Channel Liaison, China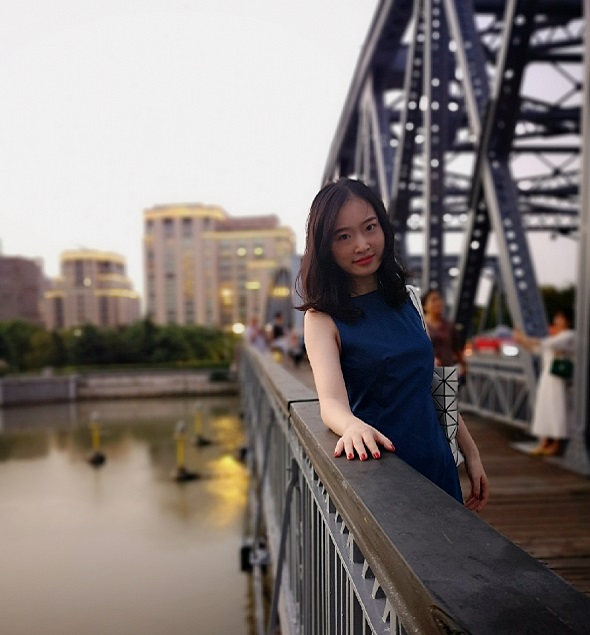 "Opportunities don't happen, you create them."
It started as a general Friday coffee discussion between us where we discussed – "How a company the size of Sanofi can leverage partner led innovation to unlock value through new technologies?" That's how BRIDGE was born, with a mission to co-create with external stakeholders to develop meaningful solutions, reinforce connecting with customers as a tech-driven community conscious healthcare company, and to build a culture of innovation and supplier diversity within Sanofi. From identifying the right startups/entrepreneurs to collaborate with, to designing the framework of the program and even providing a platform to the BRIDGE startups to be finalists and winners at a global event like Vivatech, we loved every bit of establishing the brand BRIDGE.
Karan Bhatia (left)
Global Head of Source to Value Solutions, India
Chandani Palshetkar (right)
Business Process Owner – Global Business Solutions, India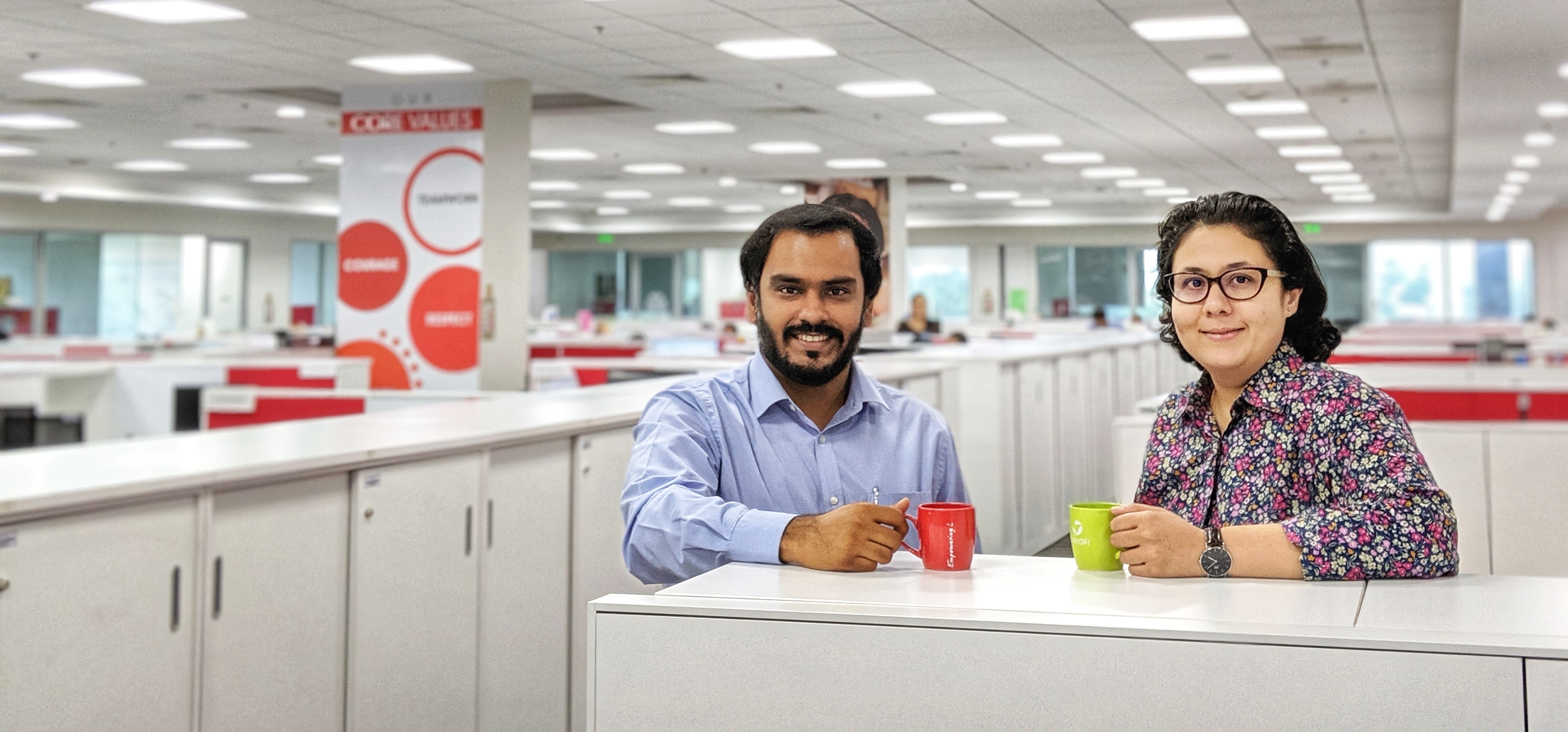 "In the new Virtual Healthcare franchise agility allows you to work in terms of responsiveness, speed and above all, innovation"
Virtual Healthcare Franchise is a population health solution provider bringing personalized disease management solutions to improve patient experience of care, health outcomes and optimize costs for chronic disease management. When it was set up, the challenge was to figure out how to build a completely new business line for Sanofi. We made an ambitious bet: to build a totally flat organization, relying on agile ways of working, not on hierarchy. We adopted agility as our core working principle in the setup of Virtual Healthcare ways of working. The tribe collectively set priorities, then self-organized into smaller purpose-driven squads either supporting priority geographies or supporting transversal topics such as population health. I believe agility has really pushed me out of my comfort zone and given that much needed "organized chaos" to innovate and chart my own course for success. I am excited for the huge opportunity ahead of us to make an impact on population health and to ultimately chart the way for a completely new business for Sanofi.
Indira Umareddy
Global Population Health Strategy Lead, Virtual Healthcare Franchise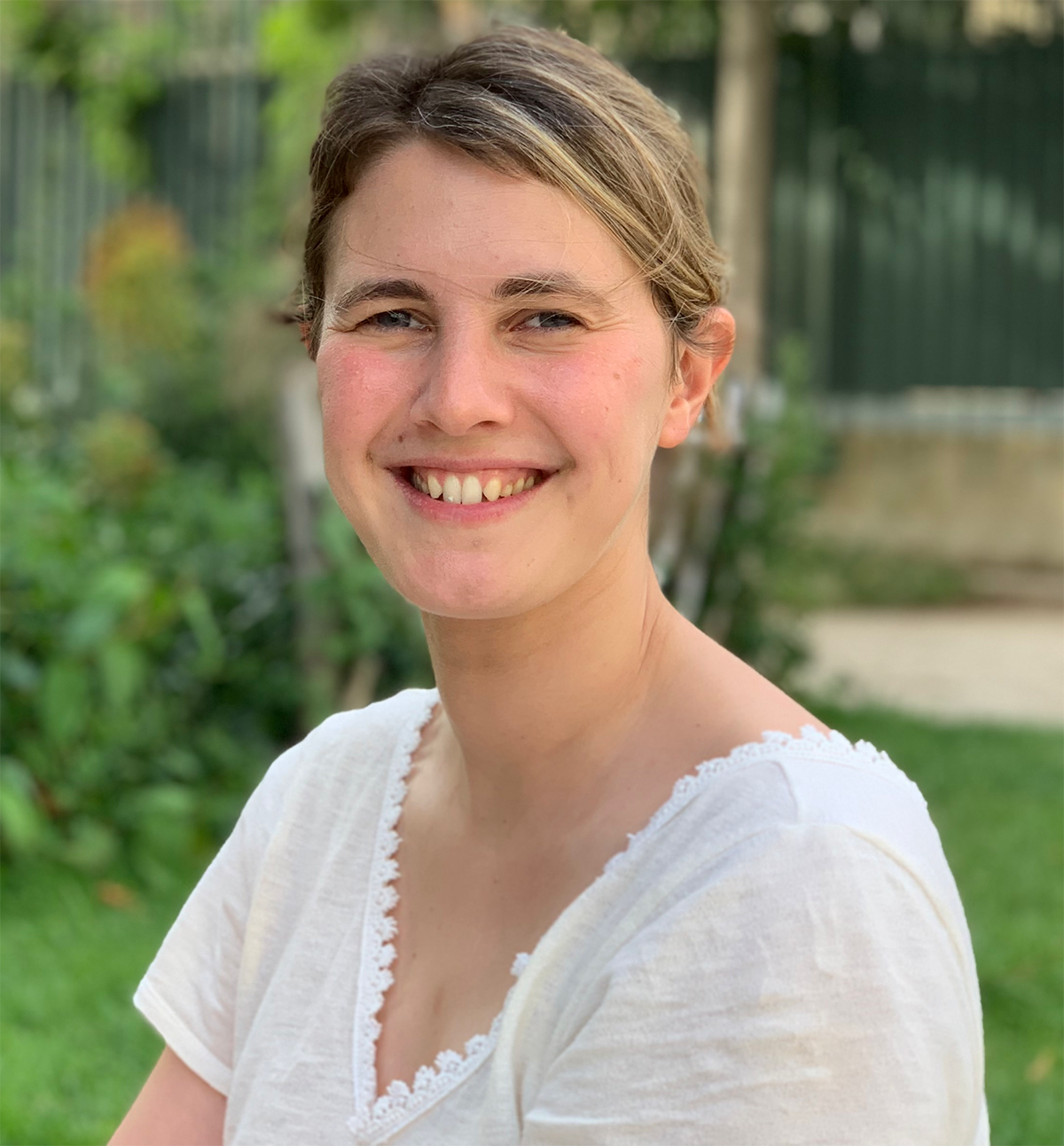 "Thanks to the work being done at Sanofi, I'm traveling on a long road to be inclusive and build a diverse organization."
I believe I am an inclusive leader that strives for a diverse organization. In the year 2020 with the pandemic and significant loss of life due to social injustice, I took a look in the mirror and knew I needed to do more. I'm fortunate to work for an organization that promotes Inclusion & Diversity. Throughout my career in transplantation I have worked with the American Society of Transplant Surgeons (ASTS). In 2020, the ASTS initiated The Boldly Against Racism campaign. This provided a logical partnership between Sanofi and the ASTS focused on hidden bias and inclusion and diversity. The goal of this partnership will be to educate transplant surgeons to understand hidden bias and purposefully work to ensure equal access to care across ALL patients.
Kevin Campbell
Head of Transplant, General Medicines, US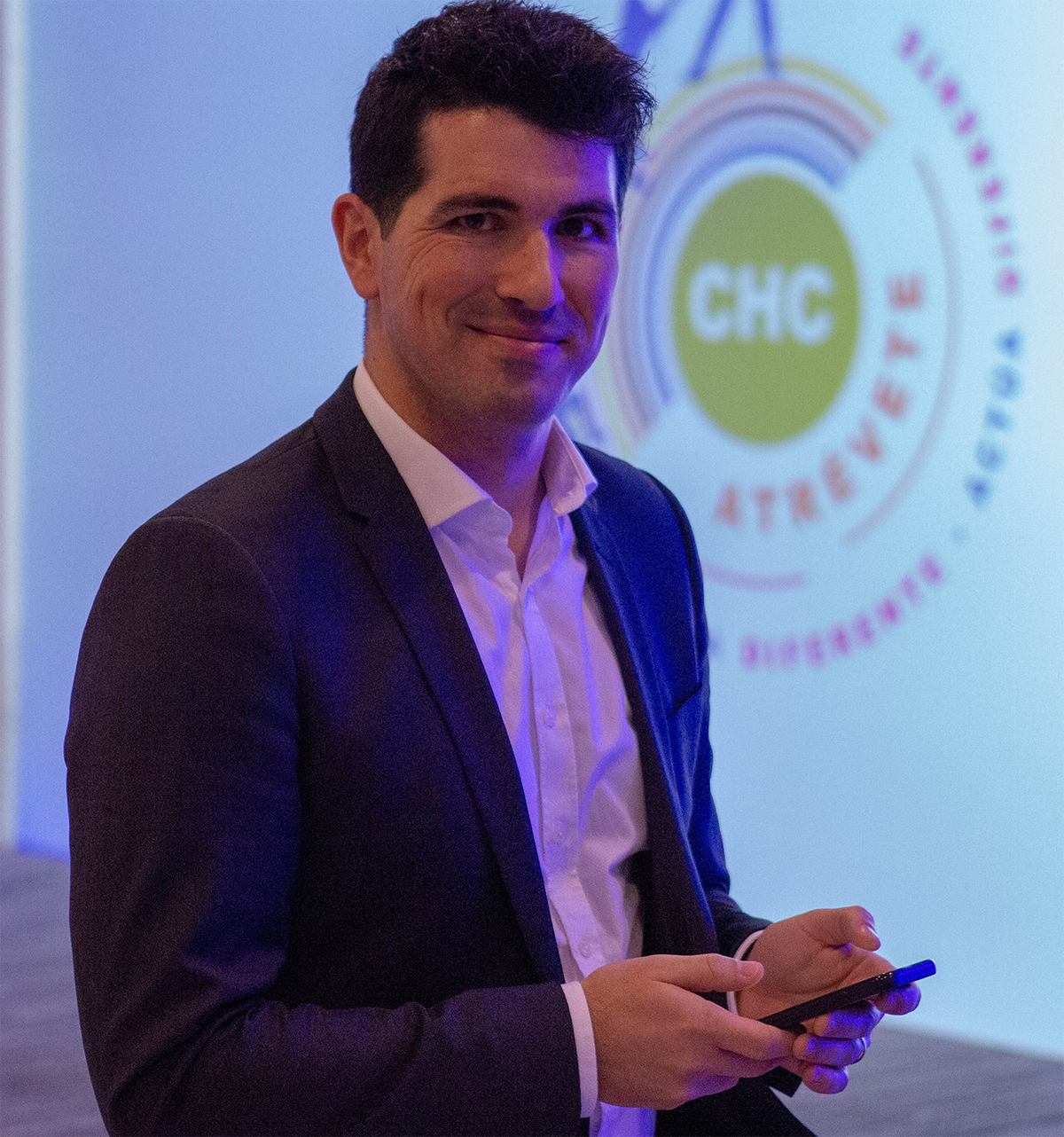 Please note that you are not able to subscribe to concrete job titles, but to make your notifications more precise, we recommend you to choose your desired job category. Select a job category and location then click the "add" button. You can sign up for multiple notifications with different parameters.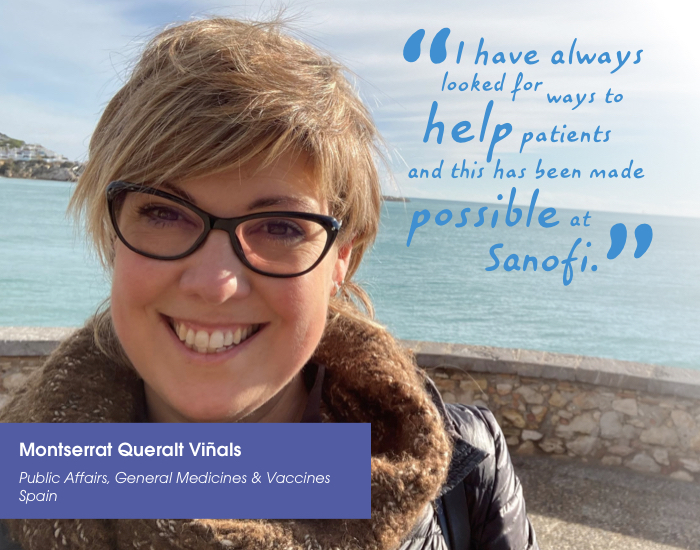 Please note you are leaving the corporate site of Sanofi and are being redirected to our applicant tracking system, Workday, which allows you to apply to our open positions.
Continue